2020 Virtual Pet Parade / Photo Contest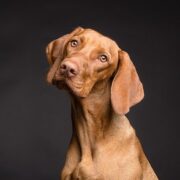 Paws-N-Claws Presents…. 2020 Virtual Event
The 7th Annual Sandi Paws Pet Parade "Virtual Edition" / Pet Photo Contest
Dates:  Sept 11th – November 24th, 2020
Location: Online (this year due to Covid)
Photo Contest Rules
Photo Submission details will also follow shortly
In order to submit your pet photo, you must  complete the short application form below and pay a very small donation entry fee of $6.00 per pet*. Only one photo per pet will be allowed.
After making your small $6 donation please make sure to retain your order number. This number will be required to submit your pet photo.
*Multiple Pets can be entered into the contest by repeating both the application form and submitting the $6 donation.
Complete the short application form below.
The application fee (in the form of a donation) is $6.00. 1st, 2nd & 3rd place winners will be awarded $100, $50 & $25 based on number of Facebook likes.
$6.00 registration/donation link – Click Here
Application & entry fee must be submitted prior to the close of the competition. The earlier you enter, the better your chance of winning.
Any application fees collected beyond the award payouts will be used to support our furry friends per our 501(c)(3) not for profit status.

To post your Pet Photo Please Visit & Join
"Sandi Paws Pet Parade Festival" Facebook Group

https://www.facebook.com/groups/sandipawspetparade
2020 Virtual Coordinator: Gina Dean-Bey
pawsnclaws.org@gmail.com
phone:  772-222-7150