Join Our Mailing List To Keep Up To Date On Paws N Claws Events
Paws-N-Claws Foundation was founded in 2014 by Dr. Gina Dean (a practicing Dentist in Fort Pierce for over 30 years) and Lawnwood Dental Center, PA as a 501(c )3 non-profit organization.  The gourmet baked goods (Gina's Bake Shop) led to gourmet treats for family pets, which in turn naturally opened the door to the Paws-N-Claws Foundation.
"The Paws-N-Claws Foundation", is a non-profit organization. Our mission is to promote pet adoption and reduce pet euthanasia.  We are requesting your participation in the "Annual Sandi Paws Pet Pet Parade.  The event is generally held the second Saturday in September each year.  Your involvement would help highlight the importance of pet adoption and the elimination of pet euthanasia and make a difference for our pets on the Treasure Coast.
Major Donors / Sponsors over the years have been…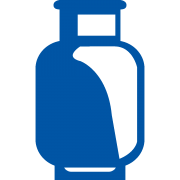 2019 & 2018
Providing safe and dependable propane
service to homes & businesses.

2017
Dr. Aaron Schamback, DMD – Great Smiles Dental, Caring Fields Felines and Prima Vista Animal Hospital

2016
Dr. Takashi Koyama Florida Institute of OMS Oral & Maxillofacial Surgery

2015
Bank United, Radio Oldies 103.7 and Wave 92.7

2014
Fort Pierce Clerk of Courts Joseph Smith