A Decade of Love for Pets – Our 10th Anniversary
We are excited to once again host our annual fundraiser to support local animals in need.
Please bring a donation item to the event and drop it off at registration. (Pet food, toys, beds, etc.)
Local shelters will be presenting animals that are eligible for adoption.
Participants in our fashion show and parade must be registered and in costume for the fashion show.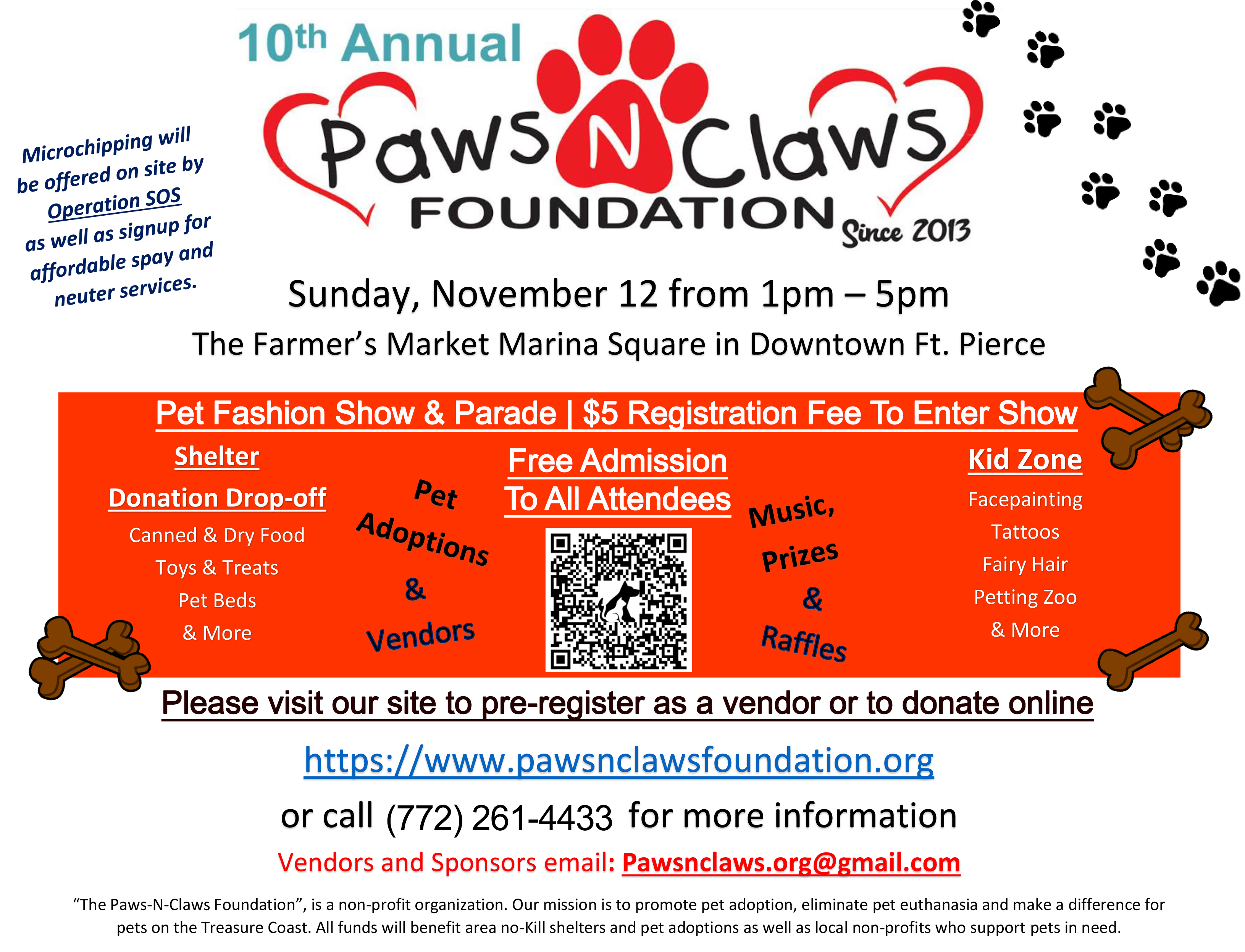 We are encouraging all our venders to create a "gift basket" (valued between $50-$75) which will be part of our raffel prizes, highlighted with your booth name or branding.
See Our Helpfull Links Below