Make Your Dog Insta-Famous with These Photography Tips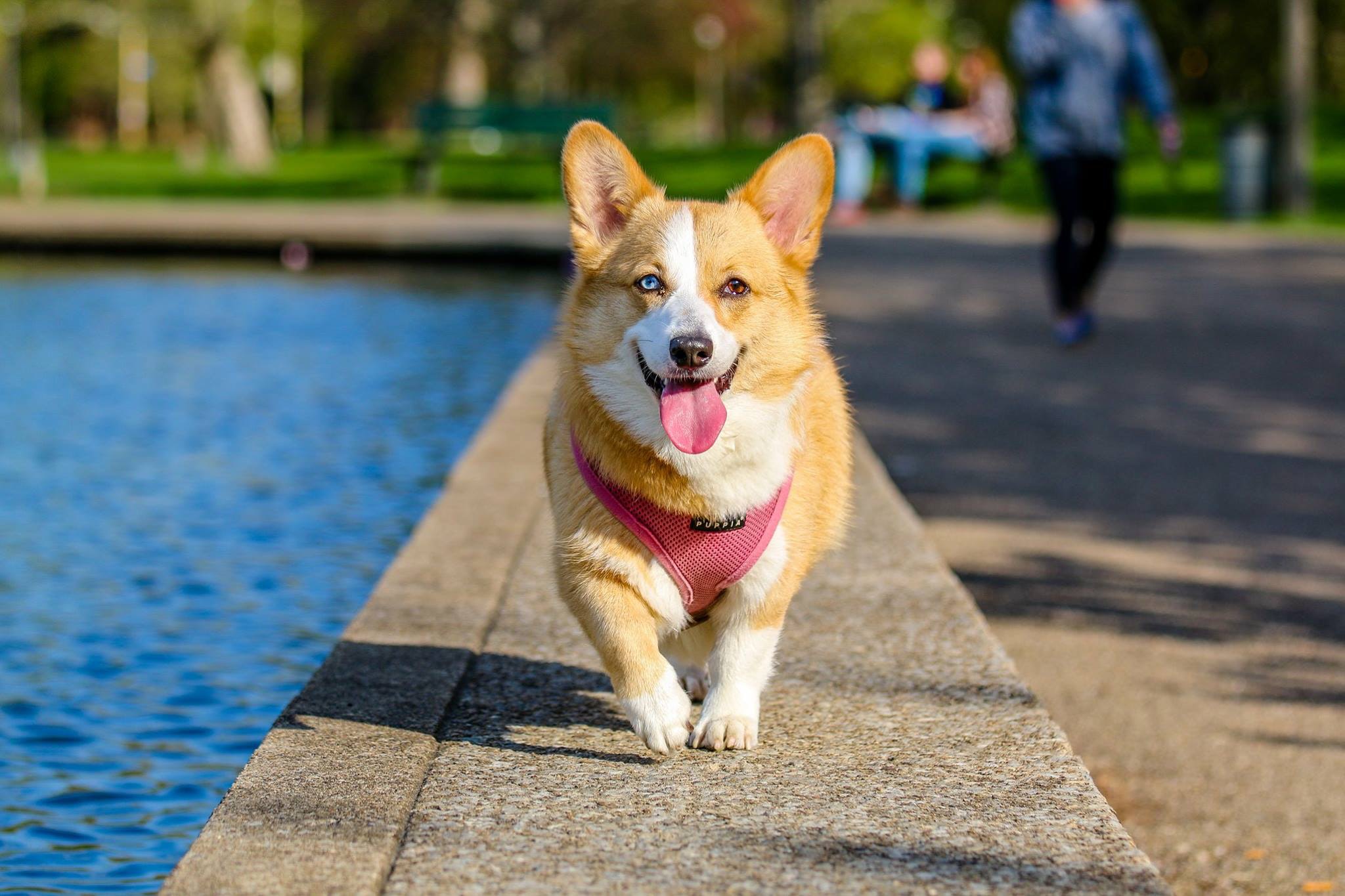 Post by Shelley Bowling
Did you know that merely looking at cute dog pictures can increase people's well-being? Though we didn't need research to tell us that, Psychology Today is just one source whose data supports the conclusion that pet photos make us happier. Start spreading joy (and boosting your Instagram following) by employing these doggie photo tips from Paws n Claws Foundation.
Get Strategic About Wrangling Active Pups
If it's a cute puppy or super-active dog you're trying to photograph, it can be hard to get them to sit pretty for a picture. Fortunately, there are a few strategies that can help get your dog to cooperate.
One way to slow your dog down is to tire them out with plenty of active play before your photoshoot. Most breeds need a lot of exercise anyway so activities like long walks, tossing treats into the grass for hide-and-seek, and going somewhere new (preferably a park or natural area) are beneficial.
Invest Time in Training Your Dog
Most dog owners teach their dogs' essential commands for both safety and convenience. If you haven't yet taught your dog to sit, start there. Chewy recommends spending 15 to 20 minutes per day practicing this skill before moving on to other commands.
You can use commands to get your dog to cooperate during photo shoots, as well as keep them out of trouble when you're done snapping pictures.
Embrace the Spontaneity
Though wriggly puppies can be challenging to photograph, if your subject simply won't settle down, going with the flow could create an epic photo. Some blurriness is acceptable if coupled with cuteness and a nice backdrop, but you can also use burst mode to capture multiple shots.
Plus, Instagram lends itself well to video content, and by filming your dog versus photographing, you might capture some amazingly adorable shorts. Then, convert videos to GIFs for free, and make your dog a social media star.
Add Props for More Fun
Incorporating props into your photoshoot is fun for your dog, but it can also add interest to your social media. Your puppy's favorite toy might interest them long enough for a portrait, but a novel treat or prop could be even more intriguing.
Think about props you might use for a person — clothing items, glasses, hats, lights, balloons, bubbles, and even canine-safe snacks — and get creative. Some of the best Instagram dog accounts feature pets that act like humans, and it works! While you shouldn't copy another Instagrammer, check out other accounts for inspiration on capturing your doggo's best angle.
Use Natural Light When Possible
Though you can create ideal photography conditions in any space, heading outdoors is the simplest way to harness light. Observe your dog at different times, and note how the light influences the setting. 
Any natural lighting, from sun rays via the window to dappled afternoon light under a shade tree, can offer perfect picture-taking opportunities.
Give Perspective a Chance
Your dog probably does plenty of adorable things throughout the day that you could take snapshots of. But if you're haphazardly snapping from the same angle every time, you might be missing out on some great images for social media.
Changing up the perspective can refresh your photos and add interest to your Instagram grid. Photography Pro recommends trying all angles; from above, from below, low-down (great for small dogs), from the hip, and even via reflections.
Know Your Audience
Though dog photographs can add interest to your Instagram, unless you're solely promoting your pup, diversity is key. Throwing in an occasional dog photo can fit with any branding, but overdoing it might not delight your audience, depending on your demographic.
Though most influencers focus on creating a cohesive, on-brand Instagram feed, consider what your social media goals are.
Depending on your motivation, your dog's pics may be the focus of your content or a happy aside you post every once in a while.
Even if everything your dog does is adorable (and Instagram-worthy), it does take some effort to capture their essence via photo. With these tips, you'll be prepared for your pup to sit, stay, and slay on social media.
https://www.pawsnclawsfoundation.org/wp-content/uploads/2023/09/PnC-Header-Logo-2023.png
0
0
webmaster
https://www.pawsnclawsfoundation.org/wp-content/uploads/2023/09/PnC-Header-Logo-2023.png
webmaster
2022-10-17 17:53:32
2022-10-17 17:54:56
Make Your Dog Insta-Famous with These Photography Tips