4 Ways to Grow a Business While Bonding With a New Pet
Post by Shelley Bowling
Whether you bake treats or create artwork, turning your skills into a business is both an exhilarating, and at times
overwhelming, process. If you are welcoming a new animal at the same time, you might wonder how you will find a
balance between your professional endeavors and your precious pet. Following these four tips helps ensure your
creature feels loved while still growing your new business.
Paws-N-Claws Foundation is dedicated to facilitating pet adoption to reduce euthanasia. Make a donation today!
1. Create a Business Plan
One of the best ways to maximize time for your pet is by structuring and organizing your business from the get-go,
thereby preventing any future issues. Improve your chances of success by developing a business plan before selling
your goods or services.
A business plan includes a company description, how your business will be structured, how you will sell your
services, and what financial products and funding are needed. If you need a bank loan, you might be required to
present this information for review. Read over this ZenBusiness – Start a Business Guide to learn more about
planning your business.
2. Market Your Company
As with a solid business plan, the better you market your company from the start, the better your chances of high
sales, which gives you more flexibility in your schedule with your pet. Develop a marketing plan to promote your
new business.
According to one report, the best-performing forms of digital marketing are social media, search engine
optimization, pay-per-click, and email. Social media and email marketing are fantastic options as they do not cost
any money. Simply create free business pages on social media sites, and use email templates to communicate with
consumers.
No matter which avenue you choose, be sure to create a well-designed logo for your business. Strategic logos create
brand awareness, make a strong first impression and separate you from competitors.
3. Schedule Pet Time
Whether your animal is older and slow or a young pup full of energy, nearly every pet needs some bonding time
with its owners, especially if he or she is new in the home. Penciling in time to spend with your new pet prevents
you from consistently missing one-on-one time with him or her.
For example, if you have a social dog, schedule play dates with other friends and their pooches. Another option is
taking your pet to a dog park to run around and meet new friends. If he or she has social or behavior issues, pet
training classes are a great way to bond and teach manners.
4. Invest in Toys
Even with scheduled play or snuggle time, there will be moments you need to be alone to focus on work. Make sure
your pet has plenty of toys to keep him or her entertained during this time.
If your pet hangs out by your desk during the day, get toys that are quiet for your office. The last thing you need is a
squeaky toy going off during an important phone call. If you have a fenced-in yard, a doggie door is a wonderful
addition to the home; your pet can go out and play whenever he or she wants.
No matter where you are at in your entrepreneurial journey, finding ways to balance your time with a new pet can be
tricky. Following these four tips can help you dedicate time and attention to both your job and your animal.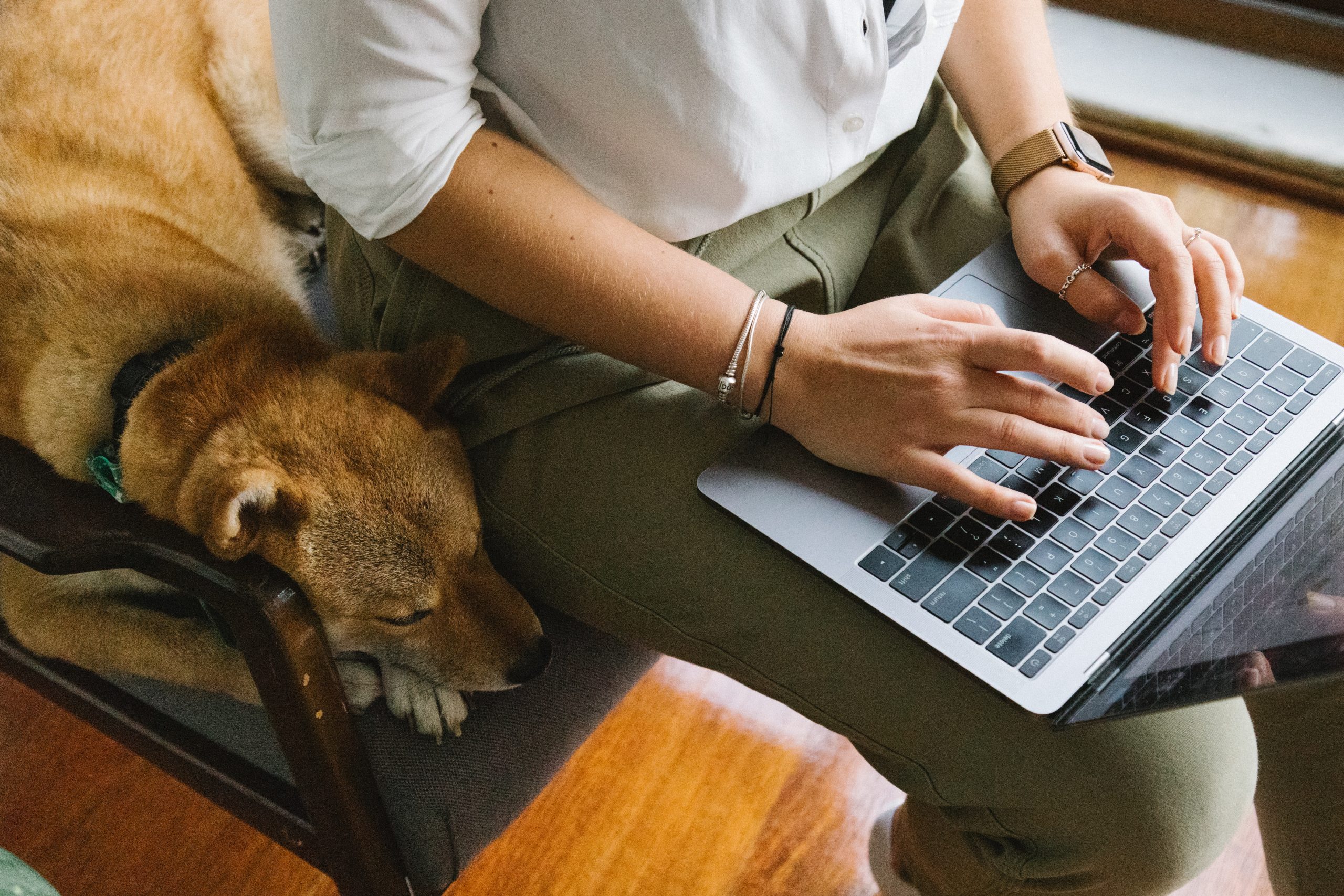 Image via Pexels
https://www.pawsnclawsfoundation.org/wp-content/uploads/2018/06/PnC-Header-Logo5.png
0
0
webmaster
https://www.pawsnclawsfoundation.org/wp-content/uploads/2018/06/PnC-Header-Logo5.png
webmaster
2022-08-11 13:35:22
2022-09-22 04:06:40
4 Ways to Grow a Business While Bonding With a New Pet